BLACKHAWK'S AMERICAN INDIAN SITE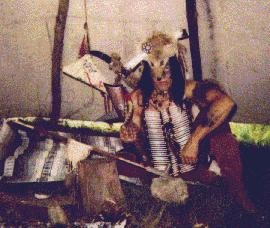 Updated for August 1999..new items added...
Thank you for visiting my home pages.
The warm breezes have arrived bringing us renewal and rebirth, but nothing has changed for our people. The United States continues to grip us in their hands as if we were a dog to be kicked and repremanded. They make war on a people half a world away just to prove that they can. They have no business there just as they have no business dictating to anyone who refuses to be a part of their corrupt and socialist society. They don't even care for their own citizens, spending BILLIONS on their war machine while people here starve, struggle to pay their outrageous and unjust taxes, and go without so they can play their little games with your freedoms. We, the American Indians, have been forgotten, but all other races move ahead to a perverted and freedomless life. When will people learn? And the genocide continues....Thank you for your interest and curiousity. Mitakuye Oyasin. - Blackhawk -

THIS PAGE LINKS TO ALL MY OTHER PAGES, PICK A PAGE BELOW: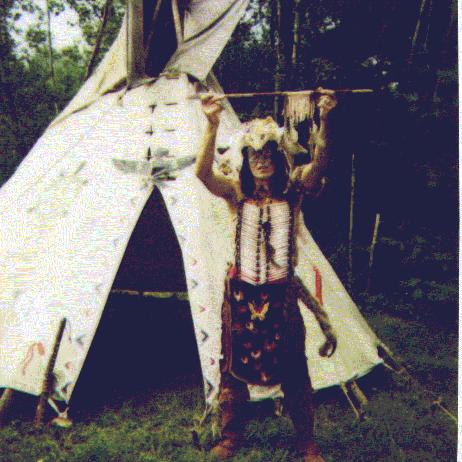 THIS RADICAL SIDE OF THE FENCE
THE PART OF THIS SITE DEDICATED TO THE RADICAL SIDE OF ME, IN DEFENSE OF OUR HONOR...(Caution: This area of my site deals with TRUTH and may contain some harsh language not suited for a younger audience.)


CHIEF SEATTLE'S SPEECH
The speech made by Chief Seattle discribing some of our differences.

UPDATED !!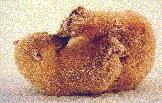 BLACKHAWK'S LENAPE GAME FARM INFO AND UPDATES
Info and photos about Blackhawk's Lenape Game Farm, updates on the court battles, etc.
Updated July 21, 1999


LINKS TO WORTHY AMERICAN INDIAN SITES
Links and information on other sites of interest.


TRADITIONAL PAGE # 1
TRADITIONAL PAGE # 2
The traditional words of our ancestors which you requested I not remove.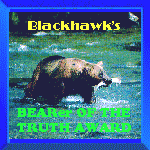 AWARDS PAGE
This site's awards...
Are you an American Indian who wants to make a difference? Check out this site...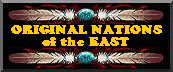 This page last updated on July 21, 1999.


PLEASE take the time to sign my guest book. Wanishi.

E-Mail Blackhawk